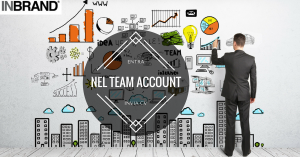 INBRAND® è un'agenzia di comunicazione integrata nata dall'esperienza nel settore branding per PMI enti e associazioni. Inbrand è editore e concessionario in esclusiva di IPMAGAZINE, business magazine web e cartaceo che valorizza il made in italy a partire dalle imprese pontine. Con noi l'impresa fa notizia.
Siamo alla ricerca di account commerciali creativi e dinamici in grado di presentare prodotti e servizi di agenzia.
Forte motivazione alla crescita, ambizione e creatività sono le principali caratteristiche richieste.  
Entra nel team account, invia il curriculum a: job@inbrand-adv.com
Read the latest car news and check out newest photos, articles, and more from the Car and Driver Blog.